Rust Proofing with Rust Stop
Cars need to be protected from bad weather conditions. Guard your machine with Rust Stop today! Contact Jewell Auto Glass for more information on a complete Rust Stop vehicle undercoating treatment.
Canadian winters take a toll on vehicles, especially winters where the temperatures are at an all-time low. Road salt and other products used to fight away ice can seep into your cars exterior forming rust. 
Our undercoating treatment will stop rust on all metal components, including suspension and wheel wells. It is also the only rust proofing in Ontario that has received an Environmental Choice Certification from Environment Canada.
Locally-owned and operated, Jewell Autoglass can also help with damaged or broken glass on your vehicle.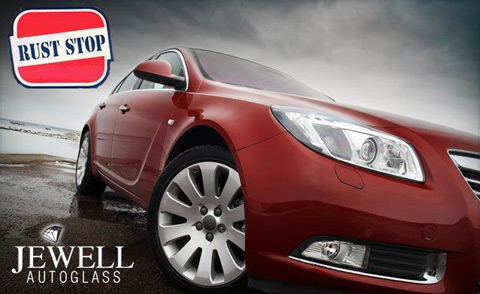 Get Your Free Quote Today!